Recycling Day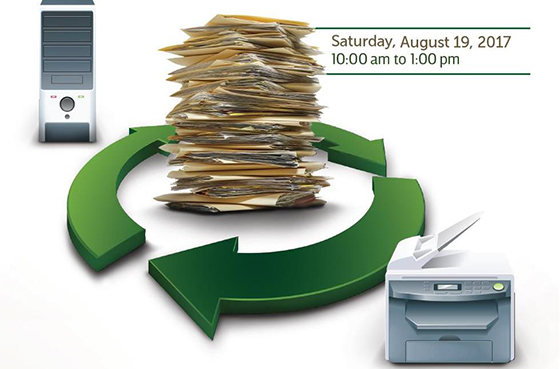 Saturday, August 19, 2017
At our Oak Brook location
We're extremely proud to bring back our Electronic Recycling & Document Shredding Event to our Oak Brook Headquarters on Saturday, August 19th from 10am - 1pm. This is an opportunity for you to safely dispose of your used electronic items such as computers, cell phones, radios, and more. You can also safely destroy confidential paper documents on-site.
This is a fun day filled with food, beverages, giveaways, and more!
Accepted Items
Computers/Laptops

Servers/Hard Drives

Printers & Desktop Copiers

LCD Monitors

Cable Boxes/Modems

Circuit Boards

Semiconductors

PBX/Telephones/Cell Phones

Radio Equipment

Switches

VCRs/DVDs/Game Consoles

Cameras & Projectors

And more!
Partnered With:
The Oak Brook Park District & Citadel Information Management.
Special thanks to Pinstripes, Maggiano's Little Italy, and Nothing Bundt Cakes for donating tasting samples.