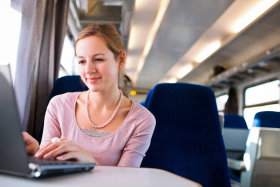 Visa® Platinum Small Business Credit Cards
Choose a card that best suits all your business needs. Now that's just smart business.
Enjoy increased purchasing power at a competitive rate for all of your business needs — wherever your work takes you. Visa® Platinum Credit Cards are accepted across the nation and around the globe. Which card suits your work needs the best?
Summary

Visa® Platinum Rewards Small Business Credit Card

A reward credit card that earns you points for merchandise, rental cars, cruises and airline travel. Learn more.




Visa® Platinum Edition Small Business Credit Card

A competitive Annual Percentage Rate* (APR) credit card that keeps your business spending separate from your personal spending. Learn more.




Visa® Platinum Company Expense Charge Card

Intended for large corporations, non-profit organizations, municipalities, financial institutions, and small businesses. Learn more.




Manage Your Account Online

To manage your account online, visit www.MyCardStatement.com

For questions on an existing account or to report a lost or stolen card, call TCM Bank at 1.800.883.0131.
*See Business Card Pricing Information for current terms, rates and fees. Cards are issued by TCM Bank, N.A. Subject to credit approval.