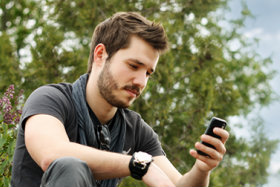 Statement Savings Account
Start saving for a rainy day.
Start saving for a rainy day.
Build your wealth without needing a fortune to get started. Start earning 0.50% APY* with a Statement Savings account now!
Summary




Interest Rate

Balance................Interest Rate*............APY*

Above $0.00.........0.50%........................0.50%




*All Interest Rates and Annual Percentage Yields (APY) are accurate as of August 1, 2015 and are subject to change at any time. Fees or withdrawals could reduce earnings.

Terms

If Average Ledger Balance for the statement period falls below $100, a $1 fee will be assessed. If account is closed within 90 days, a $50 account closing fee will apply. A depositor may make no more than six covered transfers or withdrawals per statement cycle or a $20.00 excessive transaction fee per each additional transfer or withdrawal will apply. Interest is compounded and credited monthly.




All accounts subject to credit approval. Other terms and conditions may apply. For more information, please contact an Executive Banker at your local branch.