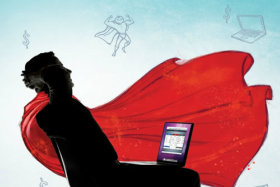 Kasasa 360
No more memorizing multiple logins and accessing separate sites to manage your finances. Kasasa 360 consolidates all your important information—including deposit accounts, credit cards, loans, and investments—within one convenient platform.
Enjoy complete access to your finances 24/7. On top of the control you gain, you also receive a customized budget, complete with alerts to help you stay on track.
Summary

Free, fast, and easy to use 24/7

Manage all your finances in one place

Checking and savings accounts

Credit cards, loans, and mortgages

Investments, and more

Saves time over logging on to several different sites

Track spending over all accounts and cards

Simple budget customization tools

Custom features to help meet spending goals

Set up customized alerts to stay on track and detect fraud

Download desktop app to multiple computers for instant access

Learn more and get an intro with this Kasasa 360 video.