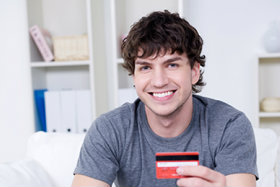 ATM/Debit Card
Use your ATM/Debit Card anywhere.
Use your ATM/Debit Card anywhere.
Get the purchasing power of a check but the convenience and universal acceptance that comes with a credit card.
Summary

Enjoy the convenience and safety of Evergreen Bank Group's ATM / MasterCard® debit card while accessing your checking account any time, 7 days a week.

Use your ATM / MasterCard debit card just like a credit card to make purchases anywhere, without having to pull out your checkbook. It's accepted almost everywhere, and the funds are automatically drawn from your account.

You can also use your card at any ATM to withdraw money from your Evergreen Bank account. This card does it all!

Terms

All accounts subject to credit approval. Other terms and conditions may apply. For more information, please contact an Executive Banker at your local branch.