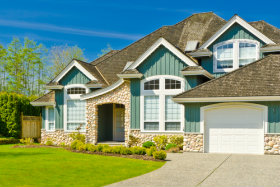 Home Mortgage Loans
You found your dream house. We'll help you get into it.
Evergreen Bank Group currently does not offer first mortgage loans.
However, it is important to provide our customers with solutions for all of their lending needs. Headquartered in Chicago, Guaranteed Rate is the second largest independent home loan company in the United States. To contact a Guaranteed Rate loan officer, please click the link below.