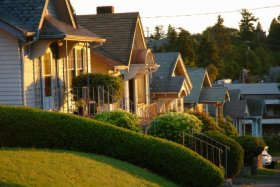 Home Equity Loans
Put the power of your home's equity to work.
Put the power of your home's equity to work.
When you borrow a one-time lump sum, you'll get a fixed rate and term to meet your repayment needs.
Summary

Use your home's equity as collateral to get a great low interest loan. We offer flexible terms and competitive rates, and the interest may even be tax deductible. Consult your tax advisor.




If you would prefer to apply via paper application, click HERE.

Interest Rates

Combined Loan to Value: up to 80% Maximum Loan Amount $150,000




Term…………….Amount……………………....700+ Credit Score……………..APR*

10 years………...$75,000 to $150,000………..5.59% Int. Rate…………………6.248% APR*

10 years…………Up to $75,000…………….....5.99% Int. Rate…………………6.654% APR*

Terms

IL Property Only, Primary Residence, Owner Occupied, Single Family Residences only (No multi-unit, no co-op properties or condos)
Max Debt to Income Ratio is 45%
Maximum CLTV 80% (75% when first mortgage and proposed home equity exceed $750,000)
Processing fee $295/loan
Payments are due on the first of each month
Funds are disbursed in a lump sum
Funds will be available on the 4th business day after the loan documents are signed

Note: Credit and other restrictions may apply. *Fixed Rate Loans Representative monthly payment example per $10,000 is $108.92 at 6.248% APR for 120 months and **Fixed Rate Loans Representative monthly payment example per $10,000 is $110.92 at 6.654% APR. Evergreen Bank Group offers equity loan products with an Annual Percentage Rate (APR%) that varies between 6.248% APR and 6.654% APR for fixed rate loans 80% loan to value, owner-occupied products depending upon your commitment amount and credit qualifications. Payments shown do not include amounts for taxes and insurance. There is a one-time $295 loan processing fee at the time of account opening. For loan amounts listed above with automatic payment deductions from a personal Evergreen Bank Group checking account, the APR will differ reflecting the half percent (.50%) discount. Funds will be disbursed after the federally mandated cancellation period. Offer applies to an owner occupied single family residence and is subject to underwriting standards. Property insurance is required; flood insurance may be required. Rates are dependent on your loan amount, product and qualifications. Closing costs paid by Evergreen Bank Group are limited to title, appraisal, credit report and flood determination and recording fees. Consult your tax advisor regarding the tax-deductibility of interest. This offer cannot be combined with any other offer and can be withdrawn at any time without notice. Subject to credit approval that includes verification of application information and receipt of collateral documents. This offer does not apply to purchase money transactions.