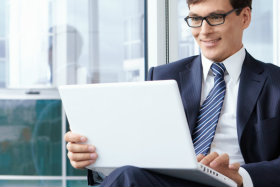 eStatements
Enjoy anytime access to eStatements, add security to your private information and save a tree in the process!
It's time to make the free switch. Trade the paper clutter for easy electronic statements. We promise you won't miss that stack of unopened envelopes.
Losing the paper trail also means gaining security. The less you leave for identity thieves, the better you can avoid being a victim of fraud. Save yourself - and the environment.
Summary

Save paper and save the environment

Fast, free, and easy alternative to paper statements

Easier to retrieve information when needed

Eliminate a paper trail

Reduce chances of fraud and identity theft

Arrives faster than paper statements

Simplify record keeping

Enroll Now

1. Log in to Online Banking

2. Click on eStatements in the top menu navigation

3. Enter your email address and create a security phrase

4. Enter the enrollment passcode provided

5. Agree to the listed Terms and click Enroll Now