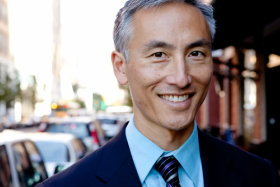 Zero Balance Accounts (ZBA)
A zero balance can be a good thing too.
A zero balance can be a good thing too.
A Zero Balance Account is a checking account in which a balance of zero is maintained by automatically transferring funds from a master account in an amount only large enough to cover checks presented.
Summary

Eliminates fees from manual account transfers

Efficiently manages disbursement of funds to third parties (i.e. payroll)

Maximizes earnings on collected balances

Minimizes idle cash in checking accounts while consolidating cash for usage

How It Works

With your Evergreen Bank Group commercial checking account as the parent (master) account, you can establish any number of commercial accounts (sub-accounts). The sub-accounts can disperse or receive funds to and from third parties or from the parent account.

At the end of each business day, Evergreen Bank Group will either automatically transfer excess balances in the sub-accounts to the parent account or automatically transfer funds from the parent account to the sub-accounts to cover items presented that day. Thus, at the end of business each day, your sub-accounts close with a zero balance.

Terms

All accounts subject to credit approval. Other terms and conditions may apply. For more information, please contact an Executive Banker at your local branch.