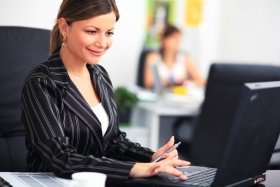 Wire Transfers
Move your money -- safely and easily.
Move your money -- safely and easily.
Wire transfers, like ACH transfers, allow you to transfer money electronically between your account at Evergreen Bank Group and an account at another financial institution. Wire transfers can be set up via the NetTeller system.
Summary

Wire transfers occur quickly and the funds are available immediately

Wire transfers can be originated through the NetTeller system

Money transferred via wire transfer is completely secure, moving from the originating bank to the receiving bank

How It Works

Unlike ACH transfers, wire transfers do not move through a central operator (such as the Federal Reserve). Instead, they are moved directly to the recipient's financial institution (or through a correspondent bank).

Terms

All accounts subject to credit approval. Other terms and conditions may apply. For more information, please contact an Executive Banker at your local branch.