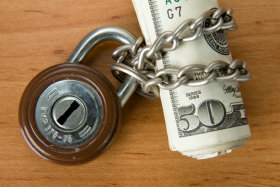 Positive Pay
Get added security on your accounts.
Get added security on your accounts.
Positive Pay is a fraud prevention service Evergreen Bank Group offers that matches the account number, check number and dollar amount of each check presented for payment against a list of checks previously authorized and issued by the company. All three components of the check must match exactly or the check will not be paid.
Summary

Provides digital confirmation of checks presented for payment

Can dramatically reduce fraud losses

Protects against most counterfeit and all altered dollar amounts

Exception items are immediately returned to the client for review

How It Works

Positive Pay requires the company to send (transmit) a file of issued checks to the bank each day checks are written. When those issued checks are presented for payment at the bank, they are compared electronically against the list of transmitted checks.

The check-issue file sent to the bank contains the check number, account number, issue date, and dollar amount. Sometimes the payee name is included, but is not part of the matching service.

When a check is presented that does not have a "match" in the file, it becomes an "exception item". The client reviews the exception item image online via NetTeller Online Banking and instructs the bank to pay or return the check.

Terms

All accounts subject to credit approval. Other terms and conditions may apply. For more information, please contact an Executive Banker at your local branch.