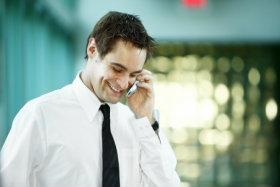 NetTeller Online Banking
Handle all your banking from anywhere, 24 hours a day.
Handle all your banking from anywhere, 24 hours a day.
NetTeller Online Banking, "NetTeller", enables you to monitor balances and transactions in your office, your home, or wherever it's most convenient for you.
Summary

NetTeller provides complete, real-time balances and transactions, including current and last statement cycle information in summary and in detail. In addition, statement information can be downloaded into common formats such as Quicken, helping you simplify and expedite the month-end reconcilement process.

How It Works

The administrator of the account will be given a user name and password and once logged in, the administrator can create logins for other employees.

Each employee login can be given different levels of authority, based on the needs of your company. From within the NetTeller platform you can manage deposit accounts and loans, track expenses and income, originate ACH transactions, transfer money between accounts, initiate wires, manage all users via the administration portal and view statements electronically (eStatements).

Benefits

Intraday reporting services provide timely information about activity that will affect your account today, but will not post until after the close of business

Access to check images that have cleared your account over the current and previous month's statement cycles

Ability to download statement information in common formats such as .CSV, Quicken, and QuickBooks

Capability to initiate individual or recurring internal transfers, wire transfers and stop payments

EFT and/or ACH processing of both single payments (for Direct Deposit or Cash Concentration) and processing for payroll and direct debit programs

Easy access to your account while keeping out unauthorized users

Ability to receive "eStatements" via email in order to eliminate paper and promptly receive your statement

Ability to setup customized "eAlerts" to obtain important transaction and balance information via email

Terms

All accounts subject to credit approval. Other terms and conditions may apply. For more information, please contact an Executive Banker at your local branch.