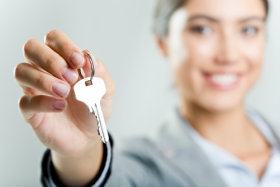 Lockbox Services
Improve your cash flow with Lockbox Services.
Improve your cash flow with Lockbox Services.
Evergreen Bank Group can handle all your remittance needs with our lockbox processing system. The system is capable of handling wholesale and retail lockbox payments in a one-pass, common platform environment.
Summary

Lockbox banking accelerates the payment and deposit portion of your cash conversion period in two different ways. First, lockbox banking cuts down on postal delays caused by having customers' payments delivered to your business address. Second, using a lockbox shortens the amount of time necessary to process your customers' payments by having your bank open the payment envelopes and deposit them directly into your bank account.

Since the payment processing is done at the bank, your customers' payments are received and deposited all within the same day. Evergreen Bank Group will customize your lockbox banking services and costs to fit your specific needs. You are able to access your lockbox deposit information via the internet on the same day your deposit is processed. This is a timely, efficient, and convenient method for accessing critical accounts receivable information.

How It Works

Customer payments are sent directly to Evergreen Bank Group's lockbox address. Payment envelopes are opened, sorted, and batched by customer predefined payment type.

Check batches are processed, encoded, endorsed, imaged, data entry is performed and total amounts are balanced.

Deposits are posted to customer accounts and customized data files are generated.

In addition to internet access, our system also captures images of checks and coupons to an indexed CD-ROM, putting research information at your fingertips.

Benefits

Expedites funds availability

Reduces administrative costs

Improves overall customer service

Enhances audit controls

Posts accounts receivable payments automatically

Forecasts cash balances more accurately

Terms

All accounts subject to credit approval. Other terms and conditions may apply. For more information, please contact an Executive Banker at your local branch.