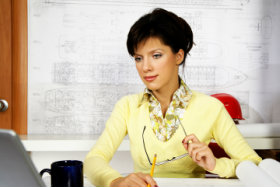 ACH
Making payments has never been easier.
Making payments has never been easier.
Evergreen Bank Group enables you to make and receive payments electronically via the Automated Clearing House (ACH).
ACH transactions are more cost-effective than checks; they provide the convenience, reliability, and timeliness required to efficiently manage your cash flow and reduce the occurrence of check fraud.
Summary

Examples of ACH credit transfers include direct-deposit payroll payments and payments to contractors and vendors. ACH debit transfers include consumer payments on insurance premiums, mortgage loans, and other kinds of bills.

Businesses are also increasingly using ACH to collect from customers online, rather than accepting credit or debit cards.

How It Works

Through NetTeller, Evergreen Bank Group clients can originate and receive ACH transfers. Transfers originated from the NetTeller system can be set up as either a one time occurrence or as a scheduled transaction.

Once an ACH payment is originated, the funds are transferred out of your account and sent to the recipient's bank account. Funds transferred into your company's account via ACH will be available in their entirety on the effective date.

Benefits

ACH transfers occur quickly and the entire transaction balance is available on the effective date

Payments can be scheduled in advance or on a repeat basis

ACH transfers can be originated through the NetTeller system

Money transferred via ACH is completely secure, moving from the originating bank to the ACH Operator and then to the receiving bank

Terms

All accounts subject to credit approval. Other terms and conditions may apply. For more information, please contact an Executive Banker at your local branch.